The Court Of Wanderers
Small patch to 1.4c, concept art and outlook!
---
First of all, this patch fixes three minor bugs.

While the game page has been quiet, I have been working hard on the game since summer! A big update is in the works. Among other things, a sort of minimap will be added to the game, that will let you quickly find unsolved puzzles. I expect this feature to be finished within a month or so.

I have also been working on the long term prospects of the game. To that end, I have produced the first piece of concept art! It shows how the first level of the game might look. Thoughts?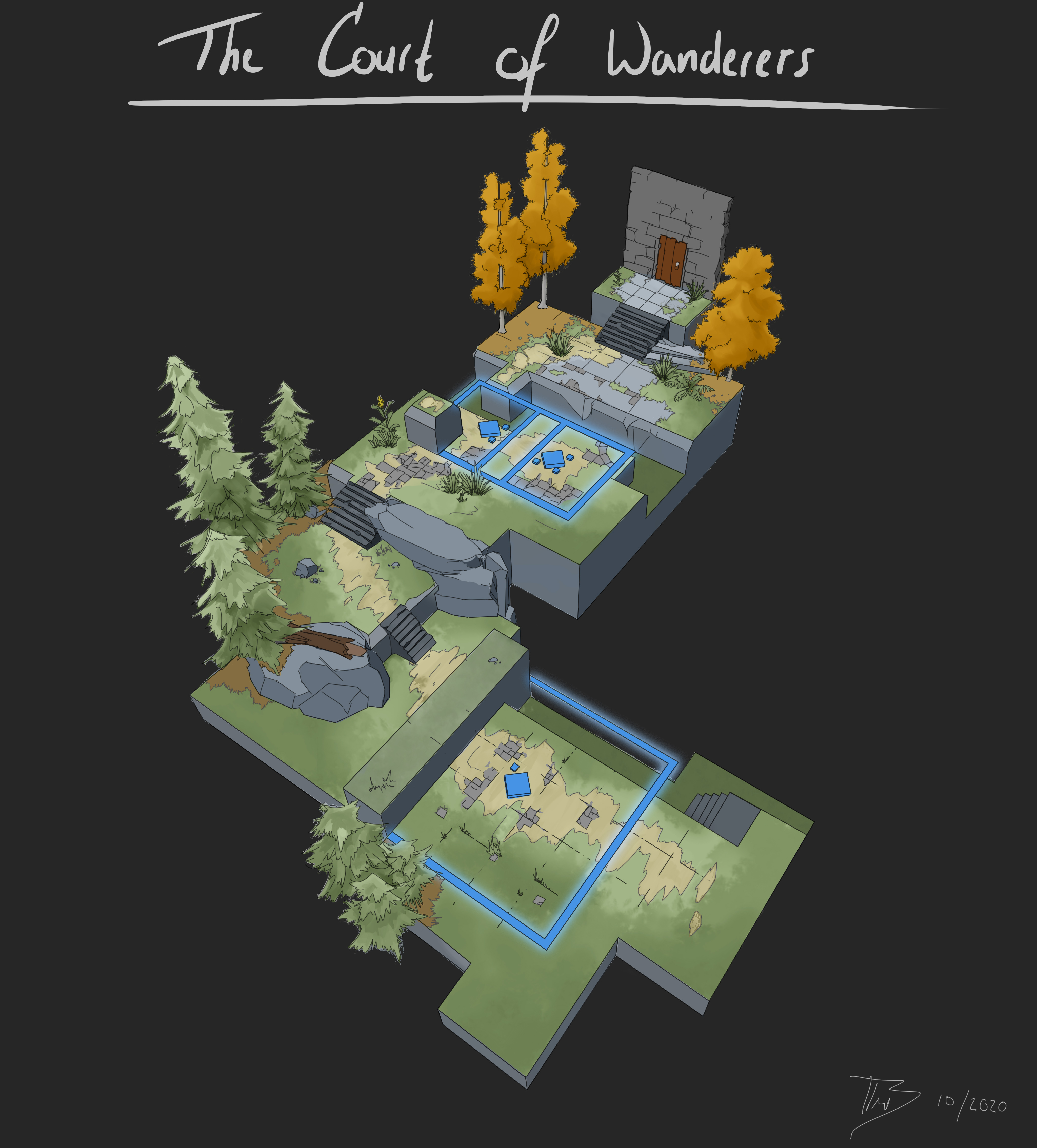 Files
the-court-of-wanderers-win-beta.zip
53 MB
Version 1.4c
Oct 25, 2020
the-court-of-wanderers-mac-beta.zip
56 MB
Version 1.4c
Oct 25, 2020